Reflection - Easter 2013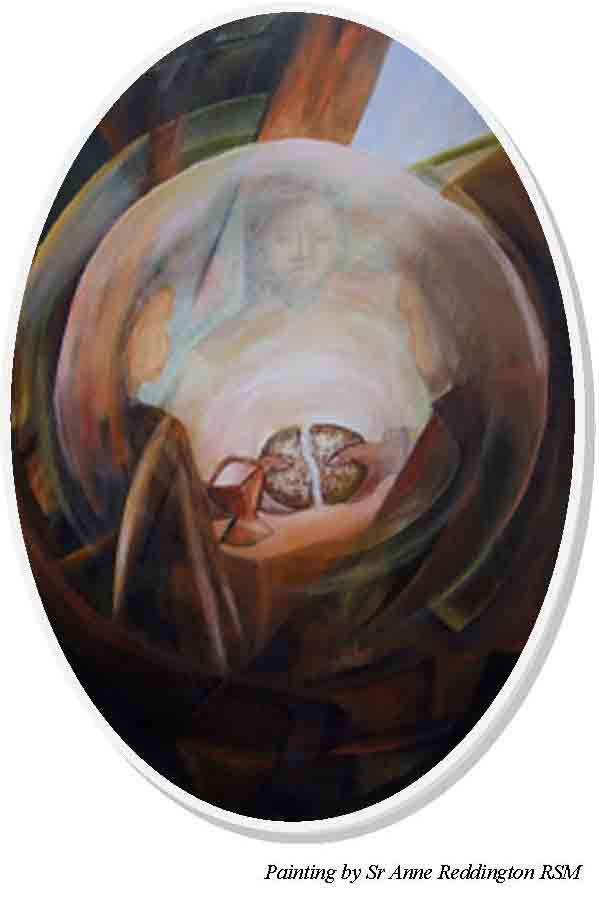 "Pray for your portion of Easter grace, before the extra treasury is closed."

Catherine encourages us at this special time to 'pray for your portion of Easter grace, before the extra Treasury is closed.' Having just experienced the grief and glory of Holy Week followed by the celebration of Resurrection, we are in the right place to understand just what Catherine means.
For a deeper insight, and in the context of Eastertide, we remind ourselves of the Emmaus story. We remember that the two companions were leaving the community, walking away from Jerusalem. Whether or not this walking away meant that they were abandoning all that they had learnt from their time with Jesus and the others is not clear.
We can see that they are feeling confused, discouraged and adrift, with all their securities swept away by the events of the first Good Friday. Have we not found ourselves on a similar road sometime in our lives? The two may have allowed their sense of loss to overwhelm them, but it is good to remember that had Clopas and his companion not been where they were on that first Easter Sunday they might have missed an encounter which changed their lives irrevocably and sent them running back to their community.
The key to this transformation was a small act of hospitality. Since they themselves were about to enjoy food and shelter, they invited the stranger to join them …" because the day was far spent …".
During his life on earth, Jesus had always responded to offers of hospitality in many and various locations, and he encouraged his followers to do likewise. St Luke tells us that Jesus 'made as if to go on …' but the friends asked him to join them in the meal they were about to have. Had they failed in this act of hospitality the Emmaus story would not be told today.
During this special season, let us take this advice to heart; let us pray for one another, for those who feel alone or discouraged, and for ourselves that we do not lose heart. Catherine add: "Pray fervently and constantly; do not give up until all is given you."

Sr Brigid McNally RSM