May Reflection 2016
Bring Flowers of the rarest....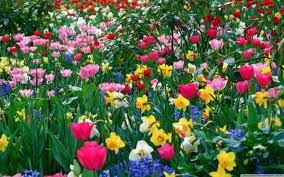 "May is the month of Mary
Month we all love so well
Mary is God's own Mother
Gladly her praises we tell"...

So goes one of our traditional well-loved hymns for the month of May. It conjures up so many beautiful memories in many of us – memories of ceremonies of 'The Crowning of the May Queen' when we sang with great enthusiasm

"Bring flowers of the rarest
Bring blossoms the fairest…."
And watched while a child precariously climbed a step-ladder and placed a floral crown on the statue of Our Lady!
Our hymns reflect a time when nature flowers and blossoms anew. The shoots of Spring come into bloom, and the wonderful colours of nature appear.
Perhaps it reflects too something of how Mary grew in grace, and developed in faith, trust in God, and full of love and compassion. She grew through pain and sacrifice, and the experiences of life, to come ultimately to the joy of the Resurrection. She grew as a person to become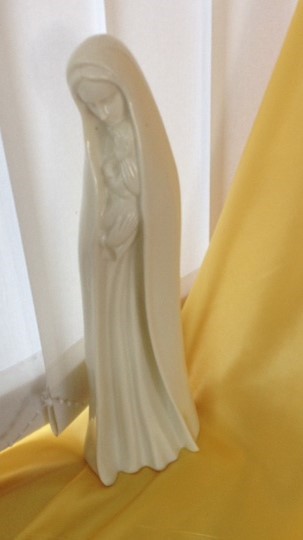 A woman of faith
A woman of hope
A woman of courage
A woman of love
A woman of mercy and compassion.

She is our model. We entrust our own growth, development, flowering and blossoming through the joys, sorrows, pain and uncertainties of life, to her, so that we too may be transformed, and grow into women of faith, trust, love and compassion, and allow "grace like nature to flower anew" and reveal the Face of Christ.

The day is come, the accepted day
When grace like nature flowers anew
Trained by thy hand the surer way
Rejoice we in our springtime too.

(6th Cent hymn)

Catherine exhorts us:
"The sisters shall always have the warmest most affectionate devotion to her (Mary), regarding her in a special manner as their Mother."
Pope Francis
What a lovely image it was, when on the first morning of his Pontificate Pope Francis visited the Basilica of St. Mary Major, and laying a floral tribute invoked the protection of Mary.
"Her dignity is expressed in one title, Mother of God."
Ven. Catherine McAuley

Margaret Jones rsm