July Reflection 2014
Images from creation and nature have been used by poets and artists to illustrate Christ's presence in the world throughout history. Jesus used everyday life images to give deeper meaning to his messages among the people he met. Perhaps we can also find Venerable Catherine's appreciation of imagery in Joseph Plunkett's poem "I see His blood upon the rose".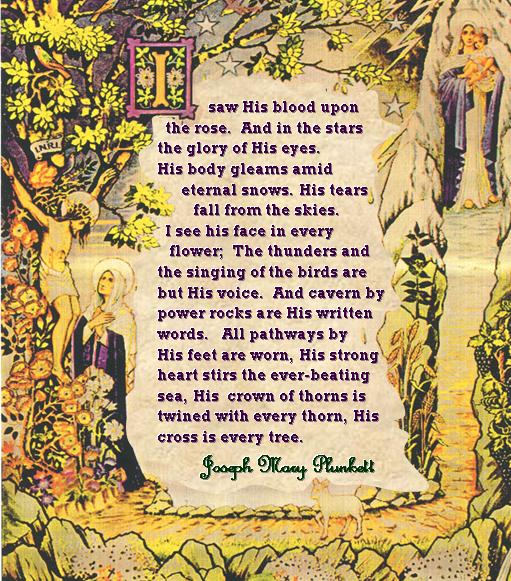 May Catherine continue to inspire us as she encourages us to speak of God, for God and with God.
We are sent to be a living presence of the tenderness, compassion and Mercy of God in our wounded world. Catherine's words to her Sisters truly match the words we need today
"The poor need help today not next week"
The Circle of Mercy is timeless and calls us to walk courageously with joy so that our presence may nourish hope for a future of greater justice and solidarity wherever God is leading us among His Poor.
In Mercy we join with one another on our journey