June Reflection 2014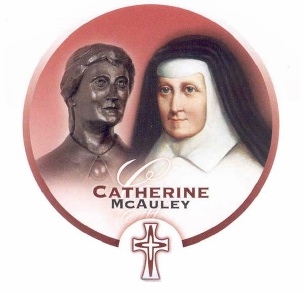 Sweet Mercy
Poem attributed to Catherine McAuley:
beloved Foundress

Sweet Mercy! soothing, patient, mild, and kind
Softens the high and lifts the fallen mind.
Knows with just rein, and even hand to guide
Between false fear, and arbitrary pride
Not easily provoked, and soon forgives
Feels love for all, and by a look relieves.
Soft peace she brings where e'er she arrives
Removes our anguish and reforms our lives
Lays the rough paths of peevish nature even
And opens in each heart a little heaven.
This poem is attributed to Catherine. It is interesting to speculate whether or not she found the title and theme for her poem in Shakespeare's Titus Andronicus where he declares that 'SWEET MERCY IS NOBILITY'S TRUE BADGE'.

To read this poem is to identify Catherine's own spirit of mercy in every line. Her example leads and guides us. It supports and encourages us when we meet pain, struggle and misery; it is a guide for those who carry responsibility, and is a reminder for all of us of our great heritage.
Sr. Brigid McNally rsm