August Reflection 2014
"We should be like a compass that goes round its
circle without stirring from its centre."
Catherine McAuley.

For Catherine the heart of our Mercy spirit and ministry is found in her words -
"In all our activities our hearts can be centred in God."

The great blessings of retirement and old age are that our lives slow down, we have more time for prayer and contemplation as we are free from the demands and distractions of our working lives. God's invitation to surrender our whole lives with all the disabilities of old age into His loving care becomes clearer.
At this stage of our lives our ministry, flowing from our life of prayer becomes –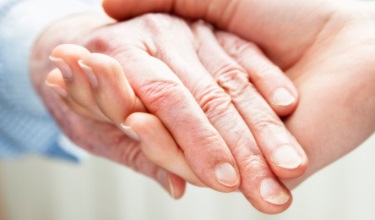 Simple acts of kindness,
A reassuring smile,
A helping hand,
Sitting with the sick and dying,
A non-judgemental love for all God's people.
Act of Surrender to God
Dear Lord I surrender to you,
My mind and heart to be filled with your love,
My understanding and will to be led by you,
My abilities and giftedness to be used by you,
My need for love and approval to be purified by you,
My sins and selfishness to be forgiven by you
I surrender my whole self to be healed and formed
That I may become a channel of your love to others.
Amen.
Sr. Mary Martin