March Reflection 2016
DOORS OF MERCY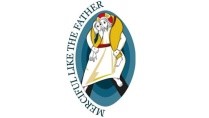 The Father of Mercy: "His mercy is from age to age to those who fear him" Luke 1: 50
"Those who cross the Door of Mercy's threshold are called to enter into the merciful love of the Father with complete trust and freedom from fear."
Pope Francis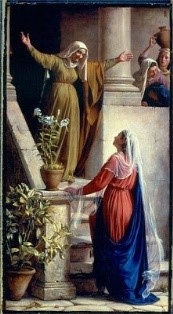 Mary, Mother of Mercy: "Mary's hymn of praise sung at the threshold of the home of Elizabeth was dedicated to the mercy of God which extends from generation to generation. We too were included in these prophetic words." Pope Francis
Catherine McAuley: In her day Catherine invited her beloved poor, vulnerable young women, uneducated children and many more to enter the Door of Mercy where they found shelter, dignity, safety and skill.
Our Mercy tradition: Many of us since December 8th have opened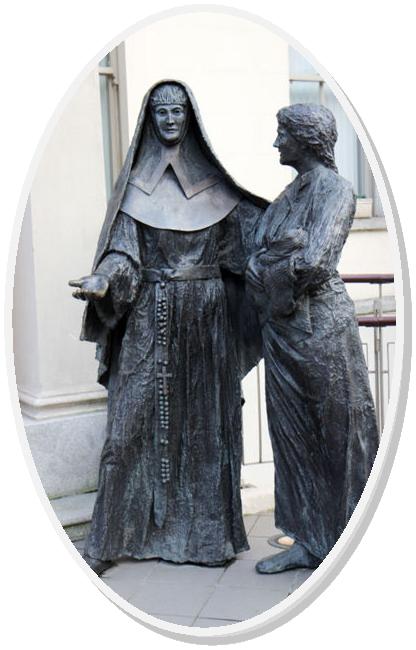 and entered Doors of Mercy. We have welcomed Sisters, associates, parishioners and others to participate in our prayer and share in our hospitality. As we continue to cross other Doors of Mercy during this Jubilee Year of Mercy let us remember especially our sisters, who because of infirmity and age, are unable to make these crossings. We pray in thanksgiving for them and for those who have crossed the threshold of eternity. We praise God for their lives of dedication, for their welcoming, their generosity and self-giving towards those who came to our convent doors hungry, cold, lost and spiritually deprived.

"In so far as you did it to one of these the least of my brothers and sisters you did it to me"
Matt. 25:40

"Teach me to feel another's woe
To hide the fault I see
That mercy I to others show
That mercy show to me."
Alexander Pope

Let us ask ourselves:
What are my gifts of mercy, the gifts which reflect the Father's love for me?
Where and to whom is Mercy leading me in this Holy Year of Jubilee?
What are the thresholds in my life which I need to revisit?

Wherever the Sisters of Mercy are in the world, our work and thrust is as carriers of the Mercy of God, using Mercy, the language of the heart.

As Catherine herself pointed out:
"… every place has its own particular ideas and feelings
which must be yielded to whenever possible."

Catherine McAuley

Margarita Cunningham rsm