Easter Reflection April 2016
'Angels, roll the rock away; Death yield up thy mighty prey: See, He rises from the tomb, Glowing with immortal bloom." Thomas Scott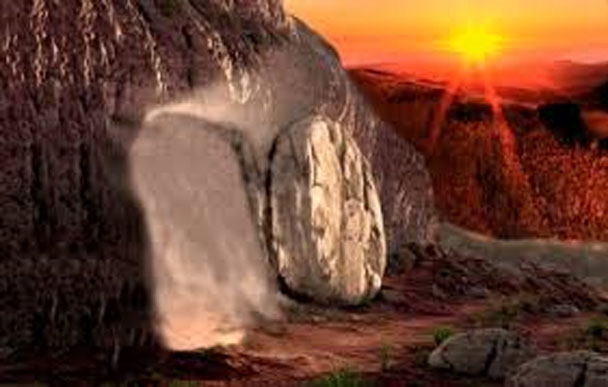 Doors are so significant for all of us in this Year of Mercy. As we celebrate this Easter Season the 'door' of the tomb has been opened for us inviting us to face our own 'entombed' areas.

Pope Francis says to us 'let us hear that voice of Jesus who by the power of God, says to us: "Come out! Leave that tomb you have within you. Come out. I give you life, I give you happiness, I bless you, I want you for myself." '

Catherine echoes these sentiments in her letter to Sister De Sales (April 19, 1841)

'Pray for your portion of Easter Grace before the extra Treasury is closed.
Pray fervently and constantly.
Do not give up until all is given you'.

God who calls us from the grave,
Who has rolled away the stones that have imprisoned us,
Give us courageous hearts, inspired by the Holy Spirit,
To emerge from our graves into the joy of the way
Of life, of rebirth, of Christ. Amen.
Martha O'Connor rsm