125 Years of Mercy Presence in the Parish of Our Lady of the Holy Souls, London
6 June 2020 | General Interest
125 Years of Mercy Presence
in the Parish of Our Lady of the Holy Souls London W10

On Wednesday 10th June, the Sisters of Mercy celebrate 125 Years of ministry in the Kensal New Town Parish. In 1895 the Parish Priest invited the Sisters from St. Edward's Convent 11 Harewood Avenue NW1 to open a Mission in the parish and to take charge of the Parish Schools in Bosworth Road. The Sisters readily accepted the invitation. There were three floors in the building allocated to the school. The children were educated in the basement and on the first floor. The ground floor was used as a Church. The main ministry of the Sisters was in education, visitation of the families and the local hospital. Two years later, on 2nd February 1897, the Sisters opened a Convent at 27 Hazlewood Crescent. His Eminence Cardinal Vaughan celebrated Mass at 8.00 a.m. on the 6th February assisted by Rev. J. Greene, Parish Priest of the Mission in which the new convent was situated. The Convent consisted of two terraced houses. It also housed a private school in the basement. Parents who could afford it paid one shilling a week! This Convent closed in 1949 and council flats (Golborne Gardens) were built on the site. The Sisters continued their ministry travelling each day from St. Edward's Convent until 1990 when Sisters Margarita, Angela and Breda moved to a terraced house on Fifth Avenue W10. The Sisters have celebrated many momentous events in this long history: the 100th anniversary of their work in Education, the Golden Jubilee Celebrations of Profession of Sisters Margarita and Angela and in 2014 the parishioners celebrated their fifty years of ministry in the Parish of Our Lady of the Holy Souls. They still continue to minister in the parish. "The Proof of Love is Deed" Catherine McAuley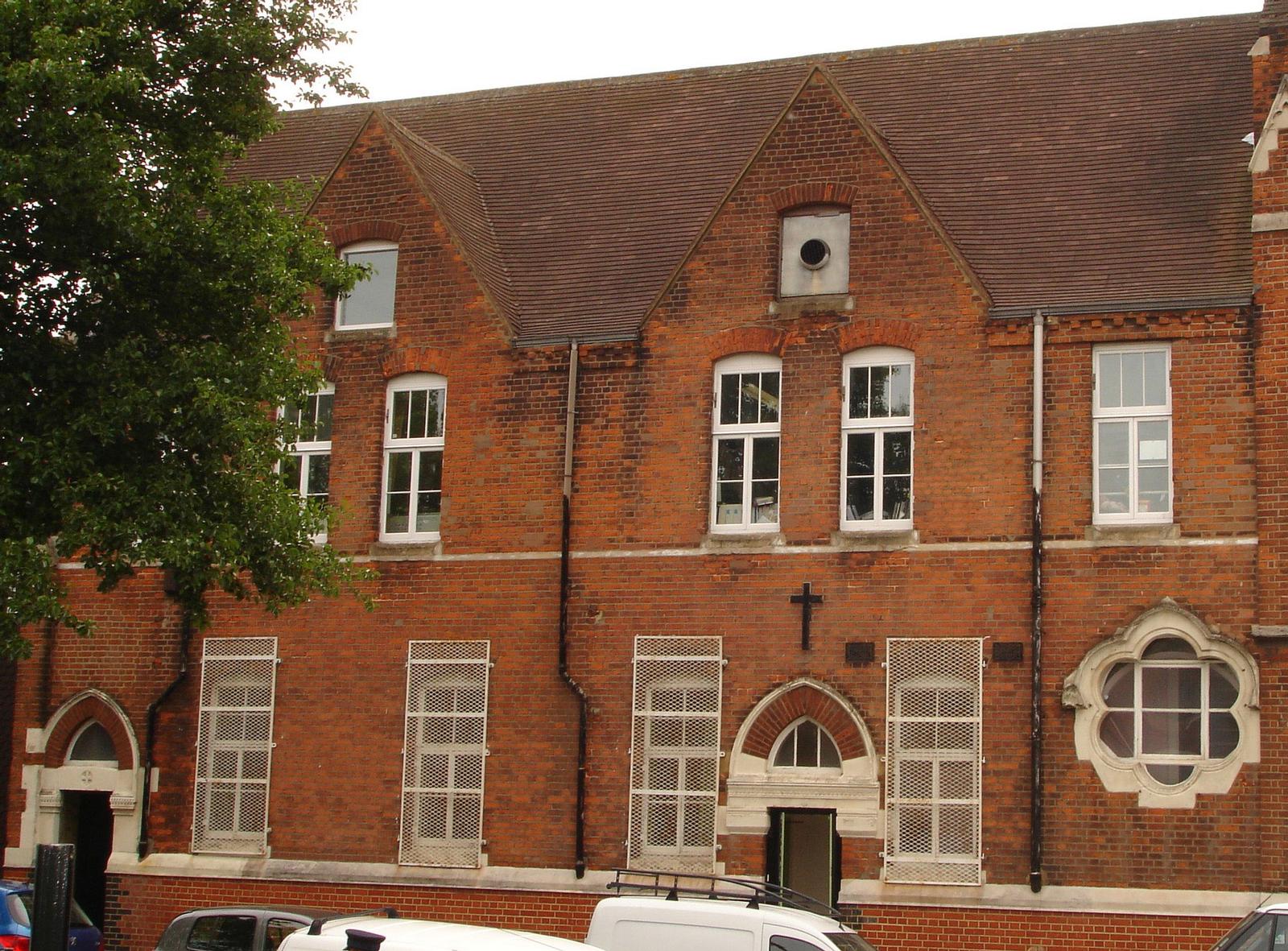 The First Church and School Bosworth Road on the Left
The ground floor was used as a Church.
The first floor and basement were used as schoolrooms. This was where the Sisters taught.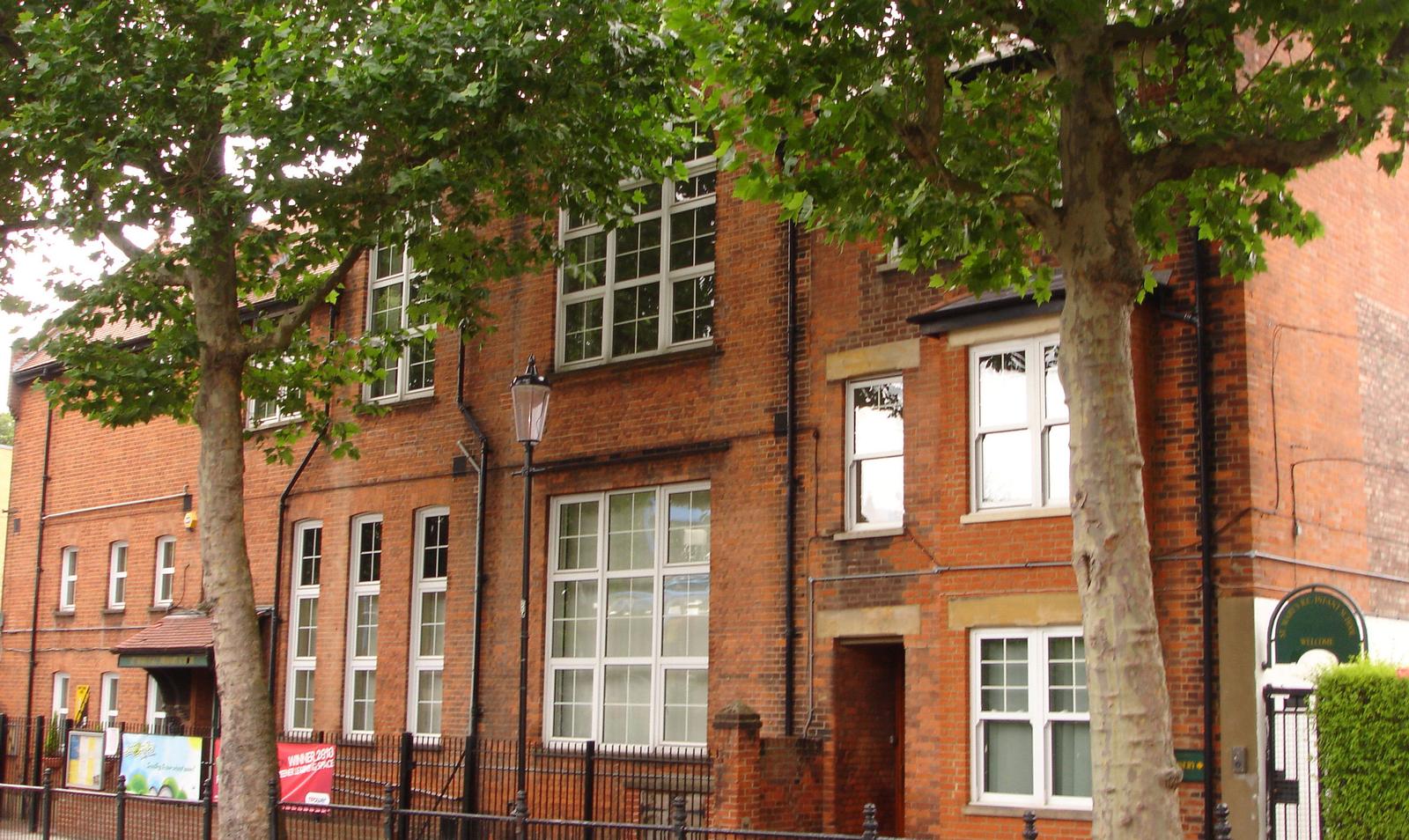 A new school was built
in East Row in 1902
The Sisters moved to East Row school to teach there: boys to the age of 11 and girls aged 5 to Secondary modern age (15 years). As many as eight Sisters taught in the school at any one time.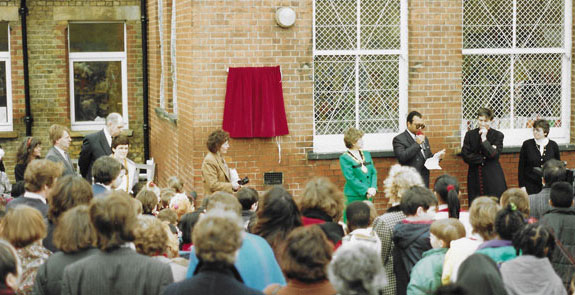 Bishop John Crowley with the Mayor of the Royal Borough of Kensington and Chelsea unveiled the memorial Plaque.
In July 1995 we celebrated 100 years of ministry to education by the Sisters. In July 1995 Cardinal Hume was the main celebrant at an open air Mass in the playground. Margarita and Angela continued to work as pastoral assistants in the Parish of Our Lady of the Holy Souls and continue our ministry to this day.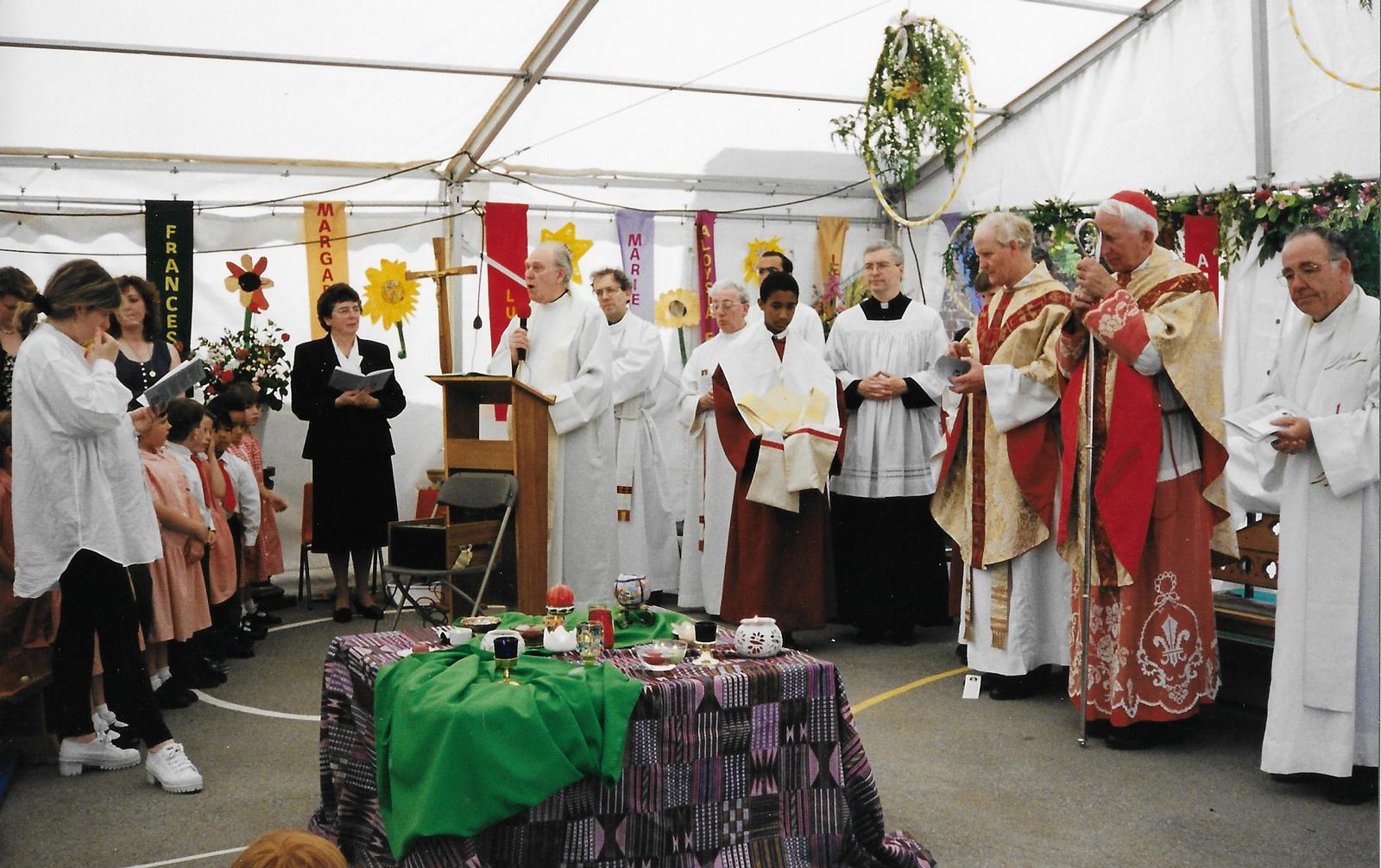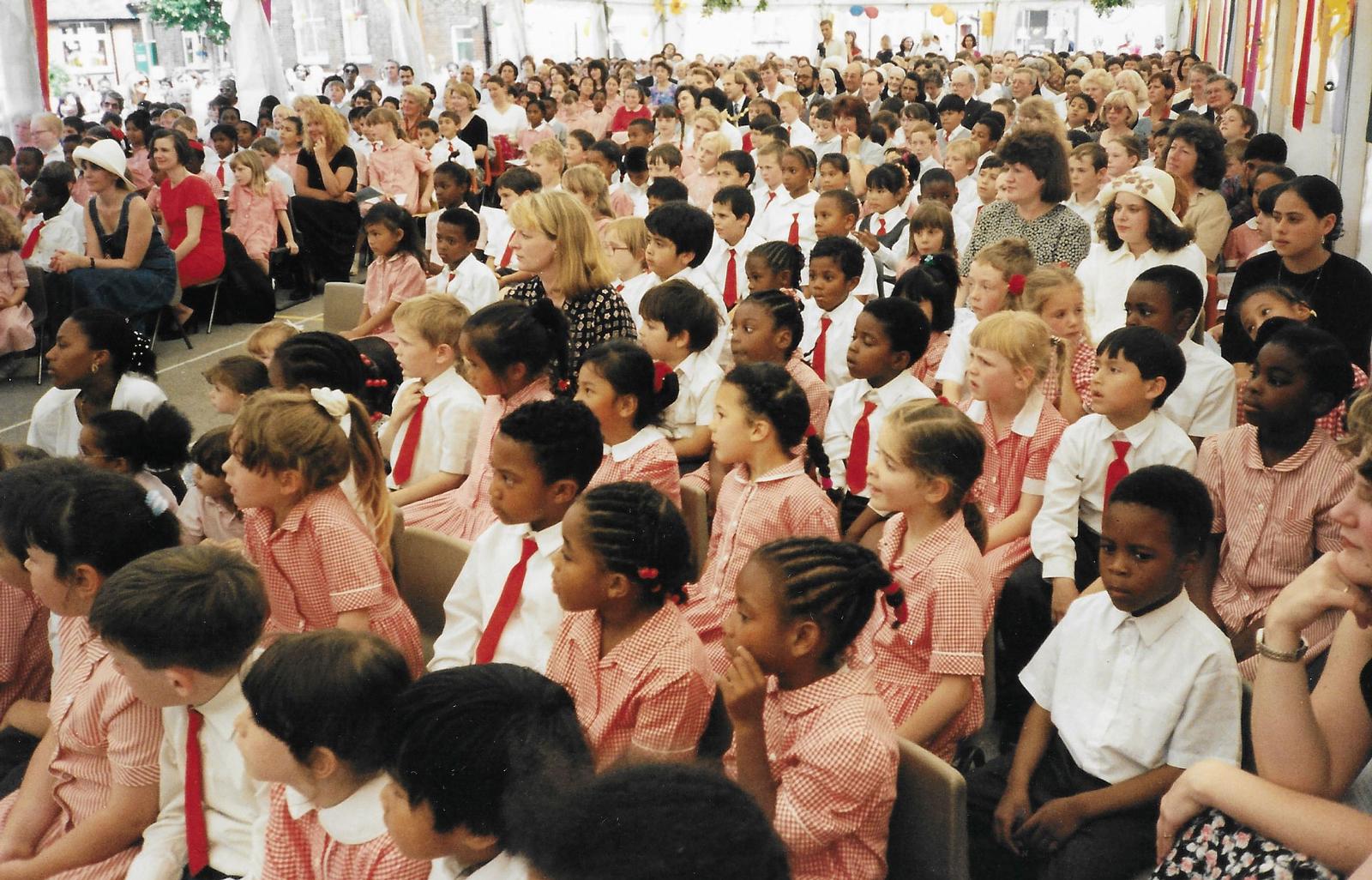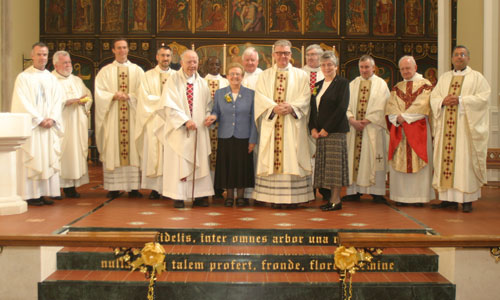 In 2014 the Parish Priest thought it was fitting that the parishioners should celebrate 50 years of ministry of Sisters Margarita and Angela to the School and Parish and organised a party to celebrate. Previous Parish Priests were invited to join us for the occasion. It was more than a "good cup of tea."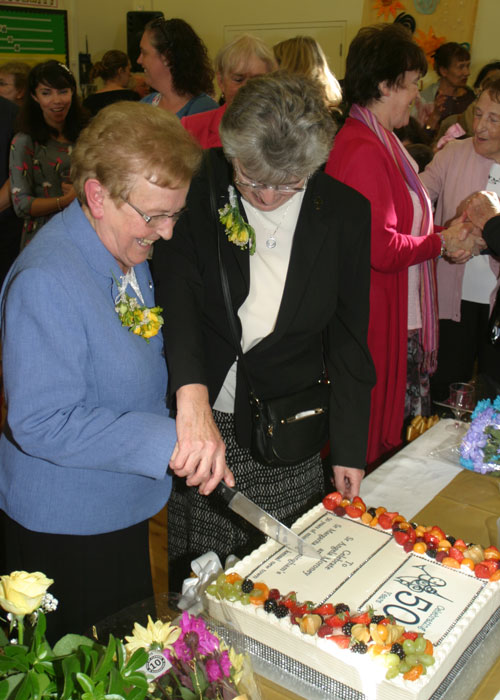 "Let us rejoice when good is done,
no matter by whom it may be accomplished"
Venerable Catherine McAuley