We are women called to live the Gospel, inspired by our Foundress to make 'Mercy' the business of our lives, and challenged by our decision to have always a preferential option for the poor.
Latest News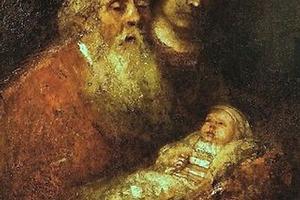 February 2, 2018
February Prayer Reflection 2018
This painting by Rembrandt was found unfinished in his studio after his death. It depicts the moment in which Simeon received the Infant Jesus into his arms, and speaks his Nunc Dimittis "Now let they servant go in peace" (Lk. 2:26-29).